INTRODUCING THE YMCA STRONG KIDS TRIATHLON!
 
Make plans to be part of the inaugural Strong Kids Triathlon event this Labor Day! The YMCA of Greenville is hosting the area's only USAT sanctioned Junior Triathlon in 2023. Young athletes of all experience levels are welcome, and we'll have activities and entertainment for the whole family on site in our Triathlon Village!


Date: Monday, September 4, 2023
Location: Prisma Health Family YMCA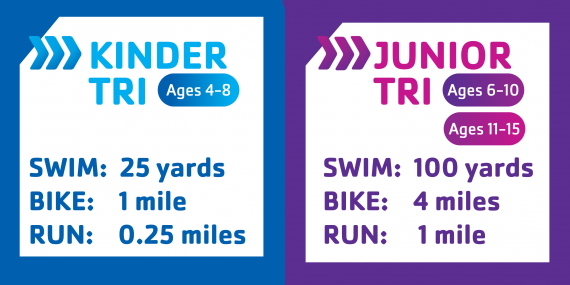 Are scholarships available?
Yes! The YMCA of Greenville makes participation accessible to anyone who wishes to participate. Please email kidstri@ymcagreenville.org for more information.
Do participants need to be members of the Y to register?
No! This event is open to everyone in the community. 
What is included in the cost of registration?
Registration fees include:
USAT annual membership
T-shirt, swim cap and medal 
Finish-line refreshments